The folks over at the Keeping Current Matters blog released a great INFOGRAPHIC with long awaited news for RE Investors.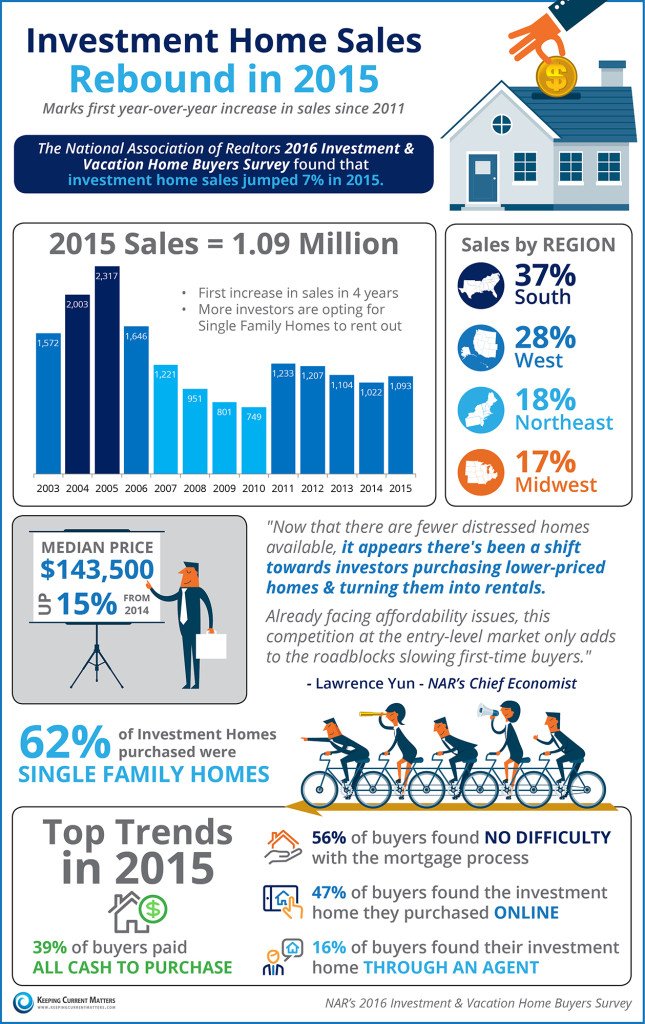 Some Highlights:
2015 marks the first year-over-year increase in investment home sales since 2011.
62% of all investment homes purchased were single family homes.
The South saw the highest percentage of investment home sales (39%) with the West coming in second (28%).
Check out the full article at The KCM Blog