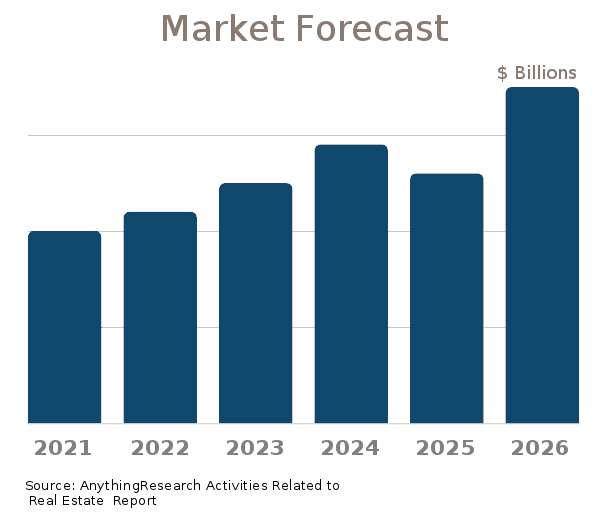 Investing in real estate is widely seen as a lucrative way to build wealth. BUT is Baltimore, Maryland a Good Place to Invest? Many real estate investors wonder if purchasing a property in Baltimore is a wise investment. If you want to know what the market holds for real estate investors and purchasers in 2021, read on.
Baltimore holds a significant place in American history. It was one of the major cities in the United States during the colonial era, having been founded in the 1600s. It is now regarded as a remote suburb of Washington, D.C., and an aging industrial city. Nonetheless, this city is undergoing a transformation that promises a once-in-a-lifetime opportunity for real estate investors. For purchasers seeking for a place to call home, the Baltimore real estate market has a wide range of options.
Around 600,000 individuals live in Baltimore. At first glance, the Baltimore property market appears to be a poor investment, given the city's population decline of roughly 5% from 2000 to 2010. This is part of a decades-long exodus from the city, which saw the entire population drop by nearly a third between 1970 and 2000. The Baltimore real estate market, on the other hand, presents a tremendous opportunity for investors, and not simply because the metropolitan area has a population of roughly three million people.
Of course you should not buy the most expensive property in the Baltimore real estate market and expect to earn a good profit on rents. Perhaps you're searching for a short-term rental, a long-term buy and hold or a property that you could live in or sell after you retire. In any case, the first item to evaluate is your profit potential and objective.
Three and four-bedroom row houses are the most popular housing units in Baltimore, according to Neighborhoodscout.com, a real estate data source. Large apartment complexes, duplexes, single-family detached homes, and residences converted to apartments are all common types of housing in Baltimore. Owners and renters coexist in Baltimore, with 45.50 percent owning and 54.50 percent renting. Let's take a look at some of the favorable developments in the Baltimore real estate market that may be beneficial to investors looking to purchase an investment property in this area.
Market for Students
If you're looking to invest in the student housing market, you'll be hard pressed to find a more suitable city than Baltimore. The University of Maryland and John Hopkins University have big student populations, but they aren't the only ones in the Baltimore area. Around 4,000 students attend Coppin State University, whereas 6,000 attend Morgan State University. The University of Baltimore enrolls 5,000 students, yet it is commonly confused with the University of Maryland Baltimore campus, which is of similar size. Around 20,000 people attend Johns Hopkins. Towson University, which has roughly 20,000 students, is likewise located in the metro Baltimore real estate area.
The student housing market in Baltimore extends much beyond the immediate neighborhoods around large schools like Notre Dame of Maryland (5,000 students) and Loyola University (5,000 students) (6,000 students). Around the Maryland Institute College of Art, Goucher College, and Sojourner-Douglass College, you could purchase rental properties. It's worth noting that the Baltimore property market near Johns Hopkins benefits from the hospital of the same name, which is one of the city's top employers.
A sizable population of renters from the working class
Around a third of the population in the United States leases. Just over 40% of people in Baltimore do. Baltimore's walkability and public transportation network set it apart. Two-fifths of renters in the US do not possess a car therefore houses near public transportation earn a premium in the Baltimore real estate market. In Baltimore, one out of every eight residents does not possess a car, therefore residences near bus and train stations are also valued higher. Given the city's predominantly working-class population, many of these tenants are unable to buy homes that sell for roughly $160 per square foot, ensuring that they will continue to rent for the foreseeable future. Given the low cost of living in Baltimore, this results in a surprisingly strong return on investment for Baltimore real estate investors.
Average Rents in Baltimore, MD
| | |
| --- | --- |
| Number of Bedrooms | Average Rent |
| Studio | $1,218 |
| 1 | $1,295 |
| 2 | $1,400 |
| 3 | $1,650 |
| 4 | $1,900 |
The Foreclosure Bounty in Baltimore
Foreclosure abuse and extreme incidents that resulted in the loss of properties have often hit the news. As a result of the laws, people lose their houses on a regular basis due to hundreds of unpaid electricity bills. (A $350 water bill may be sufficient to initiate contact with the water authority.) Baltimore also has a low threshold for foreclosing on properties due to delinquent property taxes; unpaid tax bills might result in a tax sale. If you owe $750 in property taxes in Baltimore City, your home may be put up for sale in a tax sale (or other municipal liens, including water bills).
In some counties, a homeowner's home can be put up for sale for as little as $250 in unpaid property taxes. This indicates that the Baltimore real estate market has an exceptionally high percentage of dramatically discounted foreclosures. Furthermore, because of the low thresholds, reasonably well-kept homes, rather than years of neglect by homeowners, enter the Baltimore housing market via foreclosure sales following an unanticipated budget problem.
Housing Inventory Shortage Causes Consistent Appreciation
The market is unable to fulfill demand for people looking to purchase a property. In comparison to demand, the Baltimore metro area has a limited inventory of excellent single-family houses. This is why, in the first quarter of 2021, the median sales price was $305,500, up 11% from the previous year. Sales volume increased by 14% year over year, but active listings decreased, indicating lower inventory and faster turnover. The median number of days on the market was slightly under 40, down 8 days from 2017. Home prices will continue to rise for the foreseeable future due to a lack of supply in comparison to high demand.
Investors can get in at a low cost.
After taking into account the potential of purchasing property by purchasing tax and utility liens, the Baltimore area remains a cost-effective metro area in which to invest. There is a large pricing difference. Homes in Baltimore City, for example, have a median sale price of roughly $225,000. On the other end of the spectrum, Howard County, Baltimore's most affluent neighborhood, saw a median home sell for $482K in June 2021. This implies that in many hot markets, you can acquire luxury homes in Baltimore's suburbs for less than a fixer-upper.
Hotspots for Employment
In Baltimore, Amazon maintains a number of fulfillment centers. They're utilizing Baltimore's waterfront, low-cost real estate, and transportation connections to the rest of the Northeast. Each of these locations employs over a thousand people, and the Baltimore housing market in the area becomes brisk as people relocate to where there is work. Because we may expect as many jobs from Amazon's suppliers in those locations as Amazon itself – and those people will want to live close to work – the Baltimore real estate market around the new industrial parks created to cater to Amazon will blossom.
Revitalization Pockets
In Baltimore, eighteen separate neighborhoods have been identified for revitalization. East Baltimore in particular has been identified as a priority for revitalization, and funding for projects has already begun. The city has created new infrastructure such as improved bus stations, dedicated bus lanes, rail enhancements, and road improvements. They're also demolishing old abandoned industrial buildings to make way for massive construction sites and granting new construction tax advantages.
Investment Properties in Baltimore
Due to a consistent rate of gain, investing in Baltimore real estate can be a worthwhile investment. It's only prudent to consider how you can and should invest your funds. Cash flow is gold in any real estate venture. Should you consider investing in Baltimore real estate? The Baltimore real estate market has been in decline for years, but there are a few places where you can get a good deal. There are other evidence that the city is beginning to improve. The fact that Baltimore investment properties generate positive cash flow indicates that the venture is beneficial.
A bad cash flow, on the other hand, indicates you won't be able to service your loan since you won't have enough money on hand. Finding a suitable Baltimore real estate investment option is therefore critical to your success in order to protect your future. The ideal investment right now is to find a rental property with a positive cash flow. Retirees who want to migrate to Baltimore and want to buy property to rent out would be your greatest tenants. The costs of owning and managing a rental property in Baltimore should not be high.
You should anticipate spending about ten percent of the rent for each property you hire a property management company to manage. Be sure to account for this as well as other opertating costs such as insurance, property taxes, and maintenance.
When it comes to buying real estate, the three most significant considerations are location, location, and location because location is what drives desirability and thus demand. As we've mentioned, there is a strong demand for rental units in the near future and demand will drive up the price of your Baltimore investment property. Keep this in mind when shopping for long-term profit potential.
In Baltimore, the safer the neighborhood, the higher the demand. Basic facilities, governmental services, schools, and shopping complexes should all be within walking distance of the neighborhoods. A less expensive Baltimore area might not be the greatest location to live as an investor, but may provide a steady supply of employed tenant families. These three indicators should be used to evaluate a less expensive neighborhood:
Overall cost of living
Rent to income ratio
Median home value to income ratio
It depends on your budget and if you're looking for smaller investment homes or multi-units like duplexes and triplexes in Class A neighborhoods. The inventory is minimal, but there are opportunities.
Patterson Park, Guilford, Gwynn Oak, Riverside, Lochearn, Mount Vernon, Ednor Gardens, Fells Point, Federal Hill-Montgomery, Brooklyn, Park Heights, Canton, Inner Harbor, Charles Village, Belair-Edison, Bolton Hill, Roland Park, Remington, Homeland, and Locust Point are some of Baltimore's most popular investment neighborhoods for buy-and-hold investments, renovation investments and retail investments.
Even while home prices in Baltimore have risen to new highs, they remain close to the national average, making the market appealing to residential real estate investors. The problems for first-time homeowners will persist as they compete for possible investment properties at the lower end of the market. Millennial homebuyers are unable to outbid real estate speculators, and hence must rent. Act wisely, as you would with any real estate purchase. Examine the characteristics of the Baltimore real estate market at the time you want to buy.
A local property management company can assist you in locating renters for your Baltimore investment property. If this is your first time investing in Baltimore real estate, you should be aware of certain frequent rookie blunders. Beginners typically follow the media, purchase a home, and wait for it to appreciate in value. This might be dangerous. Real estate investing necessitates investigation. We recommend conducting research or seeking advice from a real estate investing specialist.
Buying or selling real estate is one of the most crucial decisions most investors will make. Selecting a real estate professional/counselor is still an important step in the process. They are well-informed about crucial market elements such as changes in market conditions, market projections, consumer attitudes, optimal locations, timing, and interest rates that affect your unique market areas.
The Green Group has over 30 years of combined experience in investing, managing, construction and financing real estate investment properties. By lifting the bar on providing outstanding real estate investment possibilities in many other growth markets across the United States, we hope to set the benchmark for our industry and inspire others. We can assist you in avoiding risk and increasing the profitability of your Baltimore investment property.
Consult one of the investment advisers who can assist you in putting together a customized portfolio of Baltimore investment properties. These are "Cash-Flow Rental Properties" in some of Baltimore's most desirable areas.